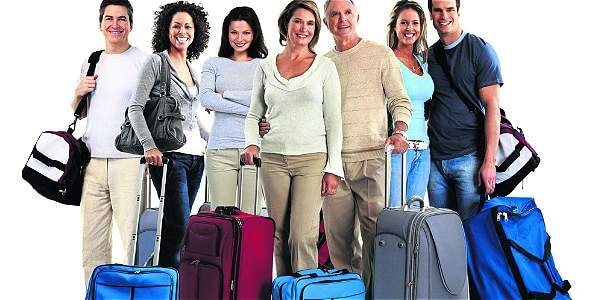 While travel light is the mantra of all frequent travelers, we do know that you cannot travel sans luggage. So here are a few of the best travel gears that I found interesting lately. Travel Gear from Eagle Creek is a pack-it specter cube set is only 2.2 ounces and ultra light. Clothes and articles can be organized amazingly in a compact form. They are water resistant and highly durable. If the pack-it specter cube set is a little too small for you, you can also opt for Eagle Creek Compression cube set that gives greater space and has a second zipper to expand and compress it down into a neat bag.
Eagle Creek's Pack it Wallaby is another one of my favorites. It is a bi-fold toiletry bag and has a removable sac. It has plenty of pockets for all personal care items. The zippered pockets are mesh, easily visible and well organized. Apart from the zippered pockets it also has compartments. It also comes with a shatterproof mirror and a stow-away swivel clip which enables easy hanging. The organizer is made of stain and water resistant lining with a quick grab handle. The zipper opens both ways. It comes with a lifetime warranty offer too.
Most of us hate having to carry separate clothes for different occasions. It adds unnecessary weight to the luggage and takes up space. Bluffworks pants are great as they double as travel pants, trekking pants and also as proper dress pants. They are ideal for the traveler as they are light weight, dry quickly, are comfortable and look great. Canada Goose Hybridge light jacket is the ultimate jacket for functionality and style. It is lightweight that you will hardly notice it in your luggage and can keep you warm in chilly climates and can also be used on those cold nights in warm climates.